Dallas, Fort Worth Singing Telegram
Contact us today to schedule Dallas, Fort Worth's silliest and Best Chicken Singing Telegram! Our professional entertainer will come to your location clucking and crowing like a chicken and deliver a personalized message. The Chicken will make sure get the receipent involved in action, teaching him/her to be a chicken and of course how to do the chicken dance!! This will be the highlight of the day for everyone involved. Call us today 817-601-5666 to schedule the Best Singing Telegram in DFW! (other character available)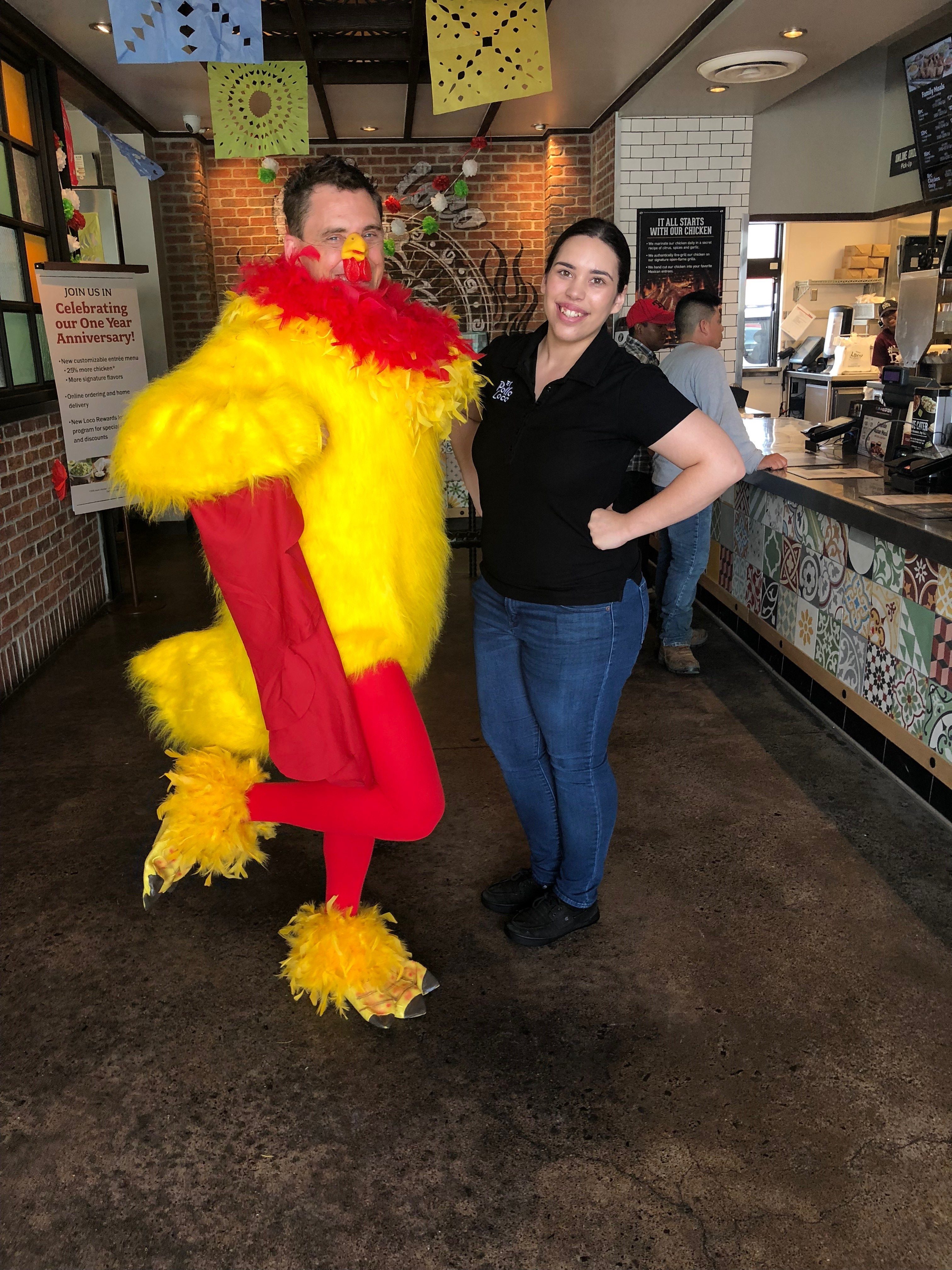 Funniest Chicken Singing Telegram in DFW
We have the by far the silliest and most entertaining Chicken in the Dallas, Fort Worth area! If you are looking to bring some excitement and fun to your office, library, or school, there is no better entertainer in DFW.
He can deliver donuts, balloon or other gifts and teach everyone how to cluck and crow like a chicken, along with showing everyone how to do the Chicken Dance.
"the chicken was soooo much fun"
"We had the chicken come on our boss's birthday and he was terrific, we would recommend him to anyone!! Thank you again!!"
"You can't help but laugh when you see the chicken man come in! He was AWESOME"
"The Chicken was a HUGE hit! He got everyone involved and taught our entire preschool how to be a chicken, Thanks!!"
Contact us today to schedule a visit from DFW's funniest Chicken! 817-601-5666 or email us Events@MystiAllen.com.
@MystiAllenTalent for all of your entertainment needs.